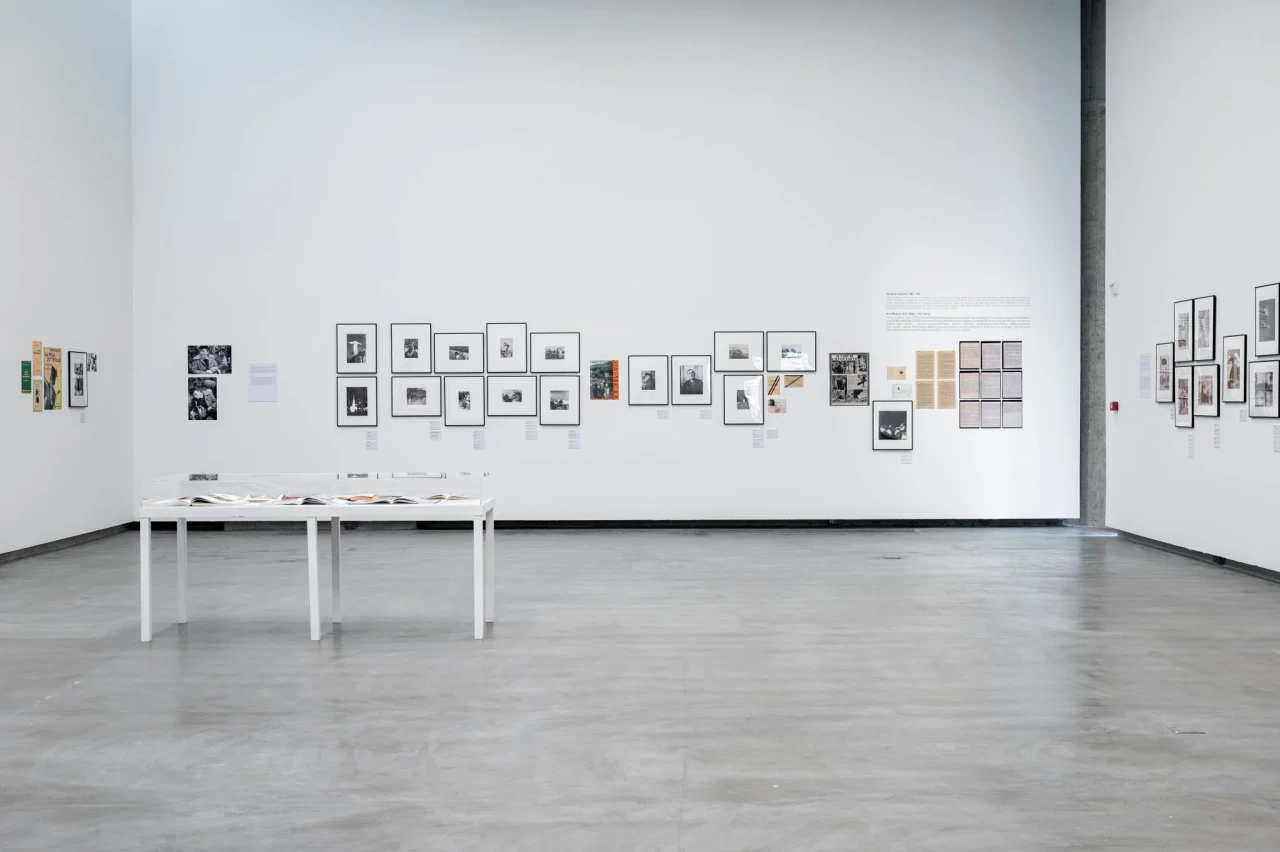 Exhibitions
Germaine Krull:
The Return of the Avant-Gardist
EN
TH
Co-Curated by Maren Niemeyer,
Goethe Institut Director, Bangkok and
Anna-Catharina Gebbers,
Hamburger Bahnhof, Berlin
Co-organised by​ Goethe-institut Thailand​
and​ The Jim Thompson Art Center
Germaine Krull was a citizen of the world, an artist, a revolutionary, a war journalist and one of the first women to manage a hotel in Bangkok. Germaine Krull, born in 1897 in Posen, has re-invented herself and her life on many occasions. The impressive body of work left behind by this exceptional photographer is as unusual as the century she lived in.It reflects the restless search for artistic and social freedom of an intrepid pioneer. For the first time, her photographs will be on display in Bangkok, the city whose social life she helped shape for two decades.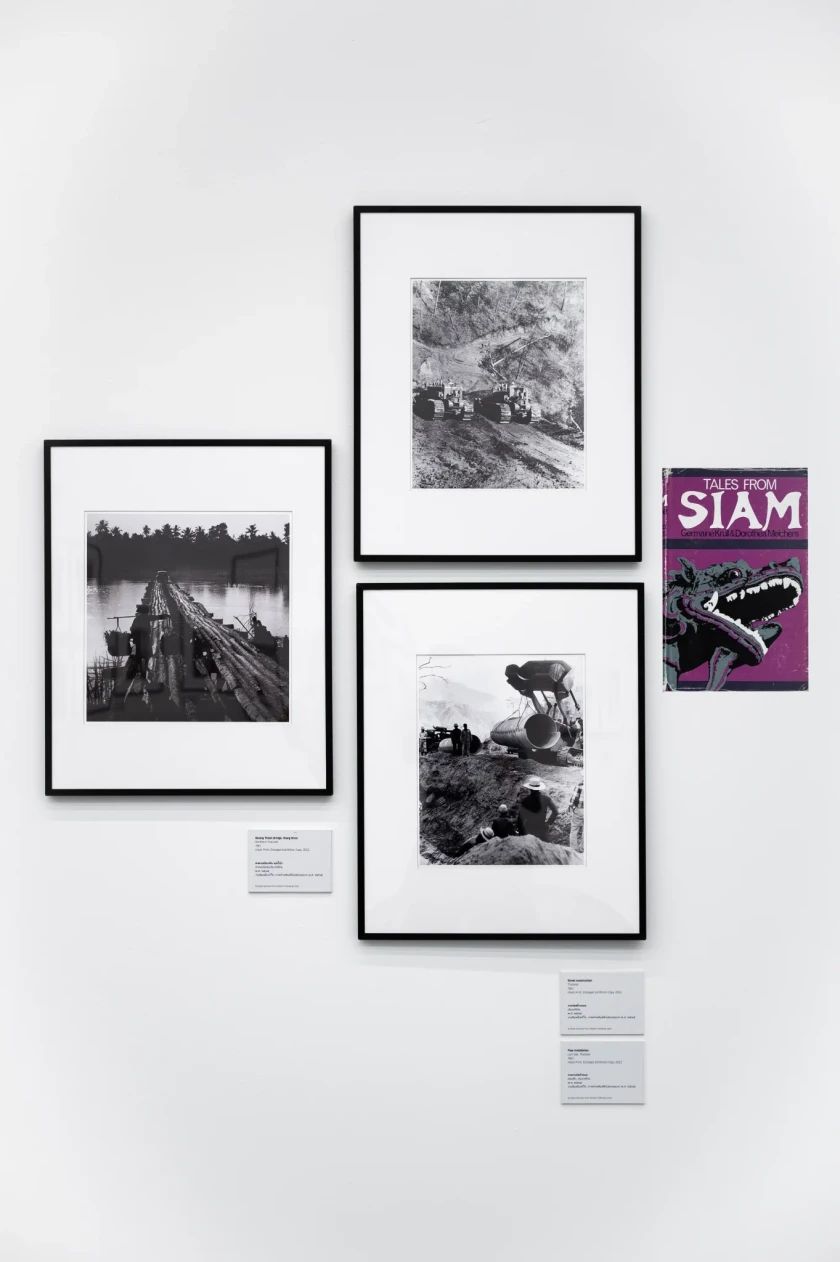 Krull is a legend and considered one of the pioneers of Western modernist photography. But it was, as so often, chance that led her to her profession and her life-long passion. Lacking formal education and a high-school diploma, Germaine Krull was not admitted to university; instead, she attends a photography school in Munich. In her early 20s, she is a radical activist in Munich, and eventually relocates to Russia. In the 1920s, she moves to Berlin, where she joins the circle of Berthold Brecht and George Grosz. It is in Paris in 1929 when she finally finds her true calling: Magically drawn to the, as she called it, "old black thing", she juggles on the Eiffel tower, takes photos of engineering details and plays with the light and the sheer force of the gigantic metal construction. In 1927 Germaine Krull publishes these photos in agroundbreaking portfolio called "Métal", which makes her a star overnight.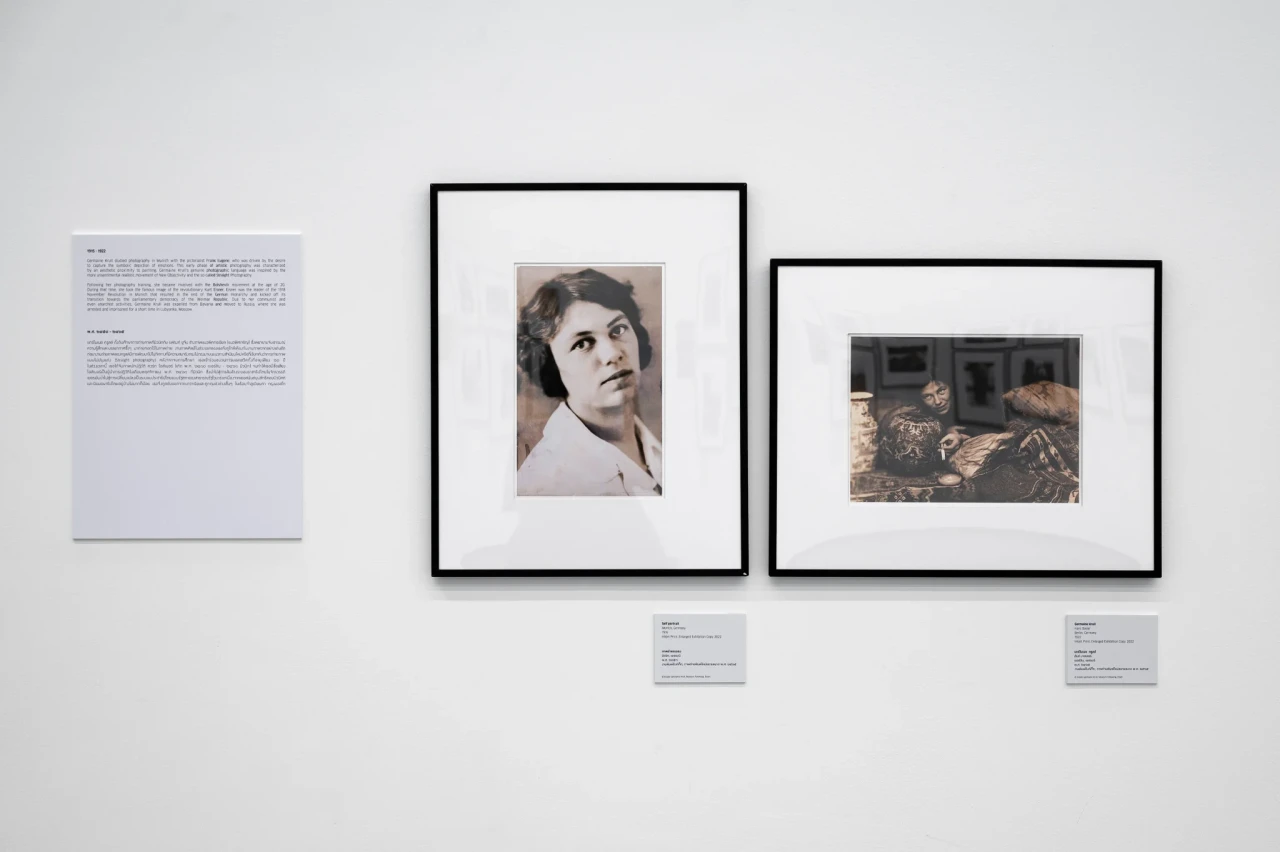 Restlessly, she travels the world, visits Brazil, Congo, Laos, and Cambodia and arrives in Bangkok in 1947, aged almost 50. Planned as a short vacation stop to recover from her work as a war correspondent, Thailand becomes one of the longest chapters of her life. Shortly after her arrival, she photographed the cremation ofKing Rama VIII (1935-1946), Ananda Mahidol, in the presence of his brother Bhumibol Adulyadej, who succeeded him on the throne as Rama IX. Alongside the charismatic American Jim Thompson she bcomes the co-owner of the completely run-down Oriental Hotel, which she manages between 1947 and 1966. Under the leadership of the photographer and the silk merchant, the hotel regains its former splendor. The Bamboo Bar is the place to be of Bangkok's society, and Germaine Krull becomes one of the most influential personalities of the time. 
Only 20 years later, at the age of 70, she leaves Bangkok for Northern India, where she lives among the Dalai Lama's exiled community as an advocate for Tibetan refugees. The famous cosmopolitan dies in 1985, following a serious illness, in a nursing home in Wetzlar, Hesse, where she is also buried.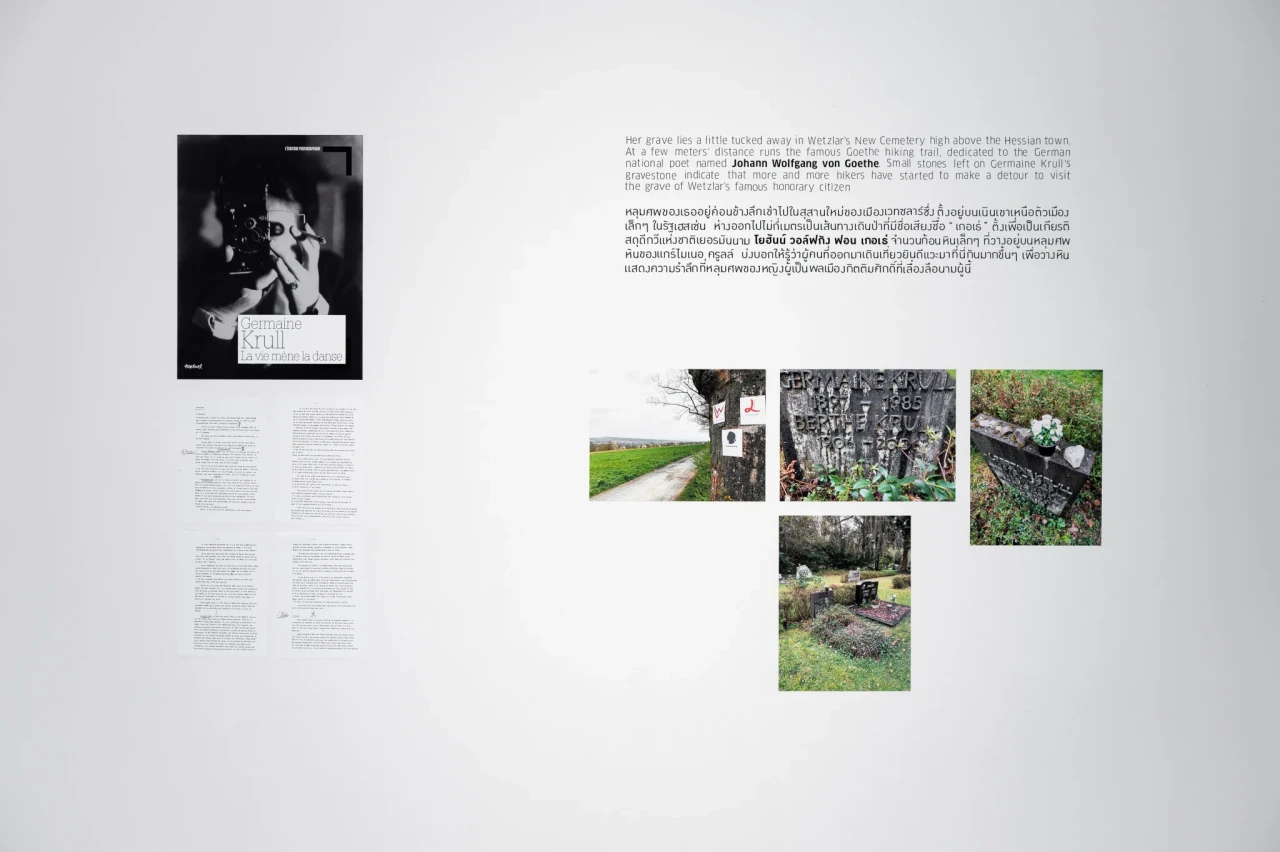 Germaine Krull
photographer and artist
Born 1897 in Posen, then-Prussia, Germaine Krull moved to Munich to learn photography. She relocated often, first to Russia, then to Berlin and finally to Paris, where her unusual photographs of the Eiffel Tower made her an overnight star. She became a full-time photography journalist and traveled around the world during a time of war. From 1947–1967, she lived in Bangkok before going to India to advocate for Tibetan refugees. Germaine Krull died in 1985 in Germany, where she is buried.