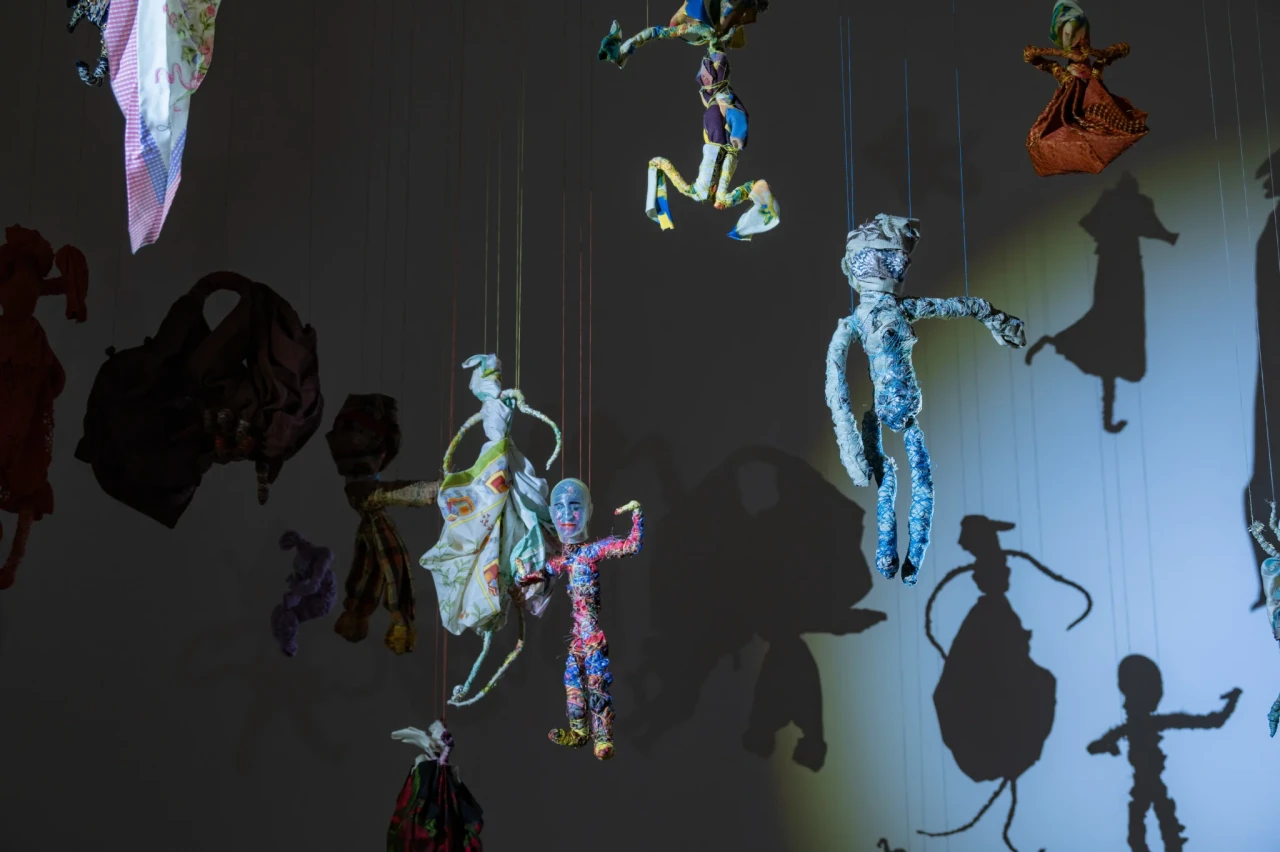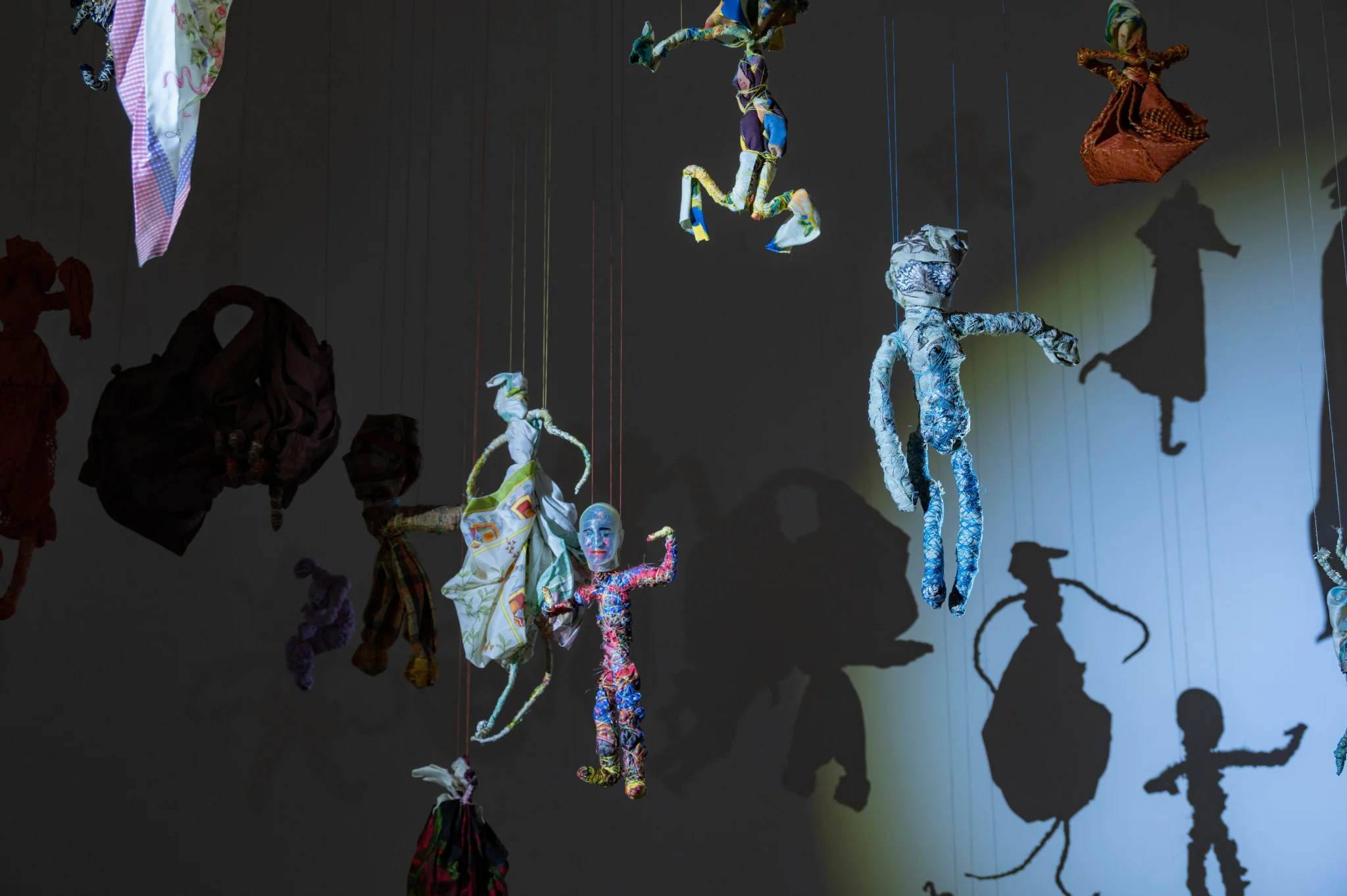 Exhibitions
Shadow Dancing:
Where Can We Find a Silver Lining
in Challenging Times?
EN
TH
Shadow Dancing: Where Can We Find a Silver Lining in Challenging Times? is a follow-up exhibition to Challenging Time, Artists and Curatorial Exchange, and Research Residency Program between Thailand and Taiwan 2020, an experimental online exchange and artists' research residency under a tele-collaboration between the Jim Thompson Art Center in Bangkok and Hong Gah Museum in Taipei. Apart from expanding the existing network between Thailand and Taiwan's art communities, this exhibition functions as a collaboration between curators, artists, and specialists, including audiences; it is a collective composition that advocates the value of conversation, connectivity, and compassion as a model for being in this world during the current challenging times.
Participant Artists:
Chunlayarnnont Siriphol (Bangkok, Thailand), Enkaryon Ang (Taipei, Taiwan),
Kridpuj Dhansandors (Buriram, Thailand),
Panachai Chaijirarat (Udonthani, Thailand),
Sornrapat Pattharakorn (Weimar, Germany),
Ting-Ting Cheng (Taipei, Taiwan),
Yen-Yu Tseng (Hsinchu, Taiwan),
Yi-Chun Lin (Taipei, Taiwan)
Curators:
Paweena Nekamanurak (The Jim Thompson Art Center, Bangkok)
Zoe Yeh (Hong Gah Museum, Taipei)
Assistant curator: Daisy Li (Hong Gah Museum, Taipei)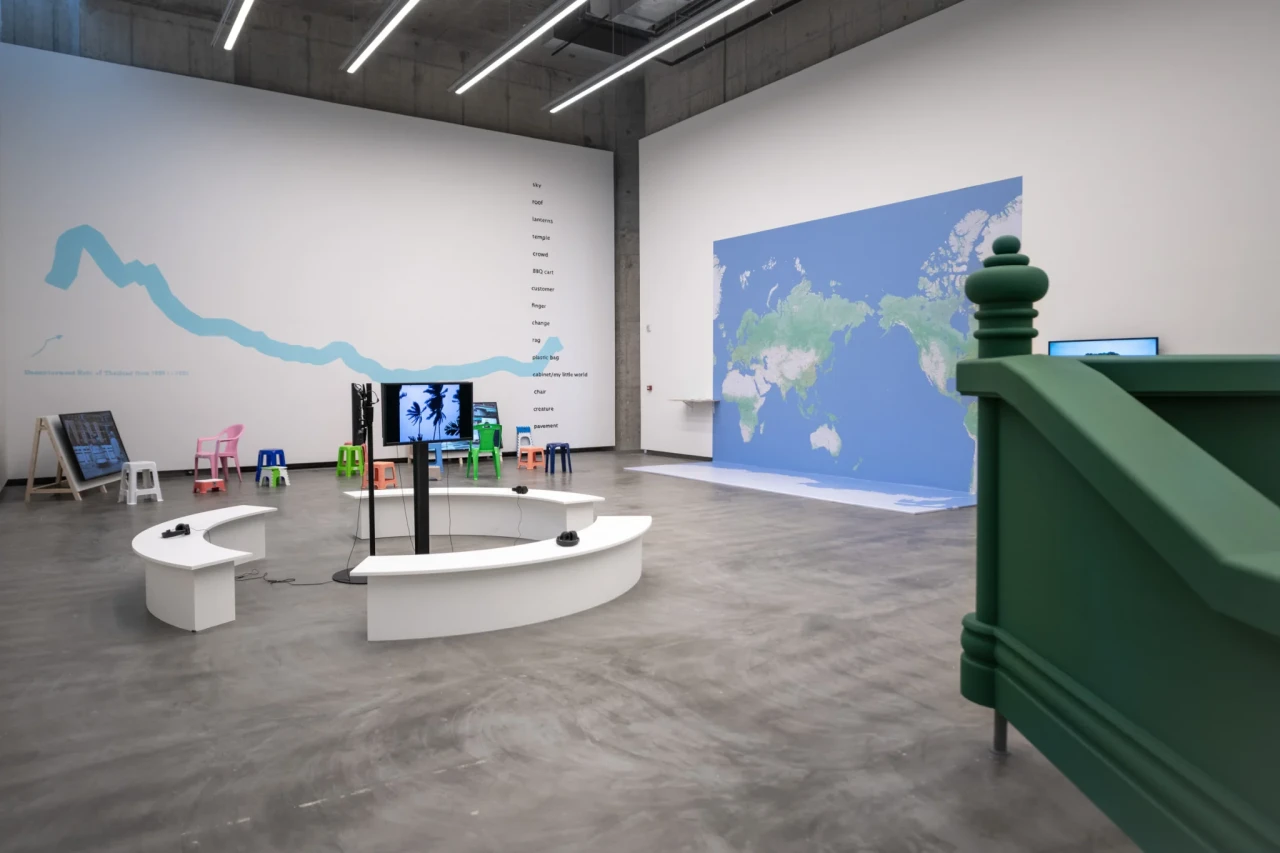 The exhibition is the second chapter in the Jim Thompson Art Center's Cold War Exhibition series, focusing on the new production of art works dealing with the socio-political, economic and cultural contexts of Taiwan and Thailand from post-WWII to the present. As the result of an on-going discussion between participating artists and institutions, this edition is a retake of Cold War history, a departure point to facilitate the exploration of its remnants and aftermath, in relation to contemporary reality and an ambiguous future.
Shadow Dancing uncovers the micro narratives of history, which remind us to continuously speculate on the scenario of being in this complex and multi-faceted world by borrowing the concept of movement in the dark as a dynamic opposed to explicitness and righteousness. In a situation where we can't see things clearly, when we have been submerged in the uncertainty of a pandemic, how can we find a silver lining in these challenging times? Moreover, we have been living a life that is perpetually controlled by internal and external factors, so that the way we live, the way we exist has been disrupted and changed like never before. Correspondingly, Shadow Dancing alludes to Taiwan's dense history and its geopolitical position, as well as the on-going turbulent social and political situation that has cast a dark spell over Thailand.
To this end, the results from four-months of virtual meetings and the online research residency by eight Taiwanese and Thai artists comprises multidisciplinary, experiential and participatory artworks, including performative video art and sound installation. The artists' works on display here reflect multiple perspectives and offer multi-layered and continuous discussion.
Panachai Chaijirarat

Sornrapat Pattharakorn

Enkaryon Ang

Lin Yi-Chun
Drawing from his interest in US military settlements in his hometown, Panachai Chaijirarat explores the notion of extra-territorial space and further investigates military housing in Beitou and surrounding areas in Taiwan. He also considers this issue in Thailand, where he came across a chronicle of the Kuomintang (93rd Army division) who after losing to Mao Zedong's army in 1949 AD, had retreated from Yunnan to the Northern part of Thailand. Eventually, some of the soldiers were successfully evacuated to Taiwan through a joint military program between Taiwan, Thailand, Burma and the US; while others deserted and have lived in Northern Thailand until the present day. Sornrapat Pattharakorn focuses on the young generation and the struggle for freedom of expression and democracy for which he cites various social movements and important activists in history from both ends, as he is interested in small narratives and wanted to include as many as statements into his work as possible. His approach also creates space for micro history and allows viewers to participate in filling in the missing parts.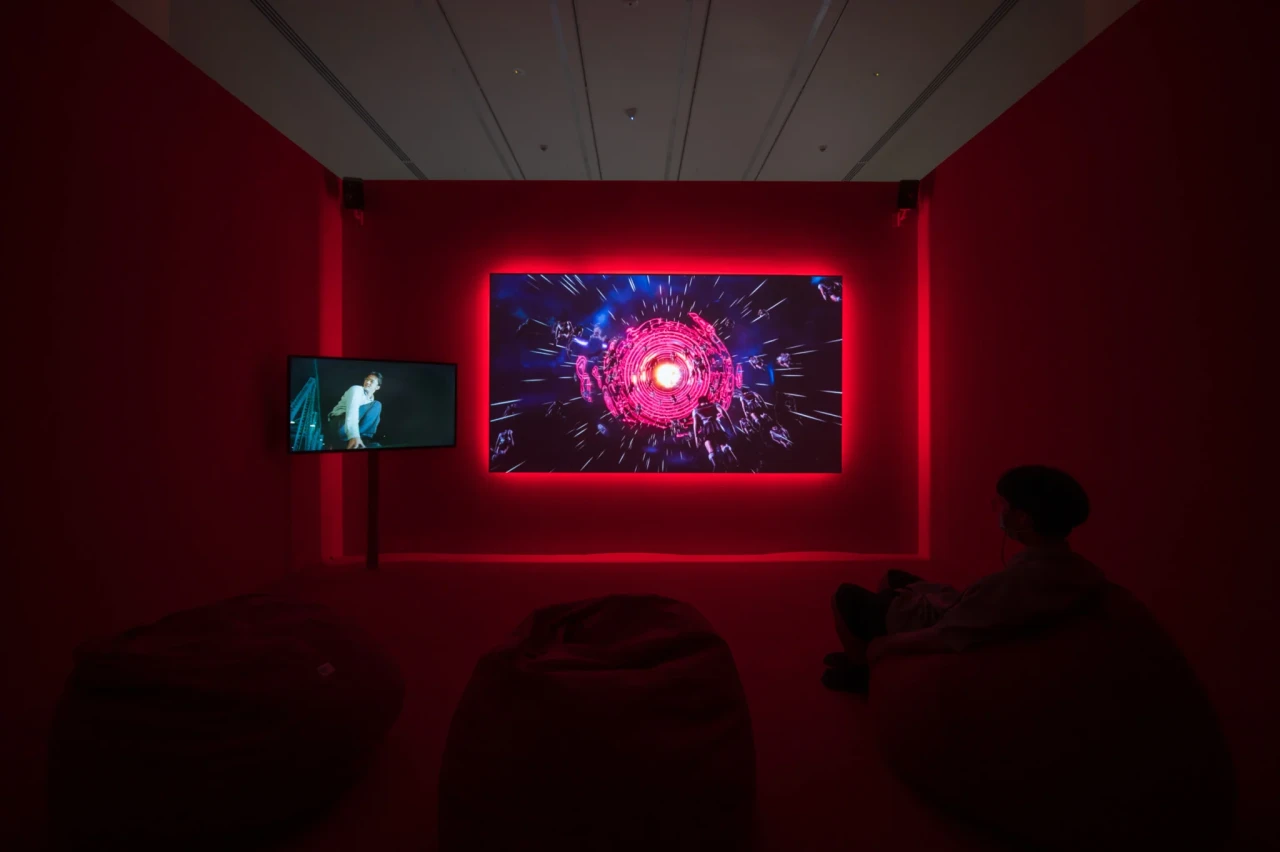 Enkaryon Ang's practice revolves around sound techniques and language that refer to climate change in relation to geography and global phenomena. By collecting old Thai film and audio clips from a wide range of sources, he has created a new sense of sound to challenge our perception and understanding. Cheng Ting-Ting was inspired by a Hollywood film, The Beach, and a scene of two protester's swimming to the parliament in Thailand. Her work is an exploration of utopian ideology; she depicts Phi Phi Island in Thailand (considered a paradise by Thais and tourists), as an unreachable destination. Paradise is never what it seems, Cheng allows us to contemplate today's realities that defy our expectations and our vision of the future. Lin Yi-Chun's research into the role of street venders in Thailand came after she noted how they responded so rapidly and creatively to protests and benefitted from the resultant economic possibilities; she also considers Taiwanese street vender's history.
Tseng Yen-Yu

Kridpuj Dhansandors
Chunlayarnnont Siriphol's inspiration derived from the Japanese mega-popular all-girl idol group AKB48 and their international sister groups in Asia, including BNK 48 in Bangkok and TPE 48 in Taipei. He created ANGSUMALIN48 or ANG48 to mock the group as working for mainstream ideology; he also points out the prevalence of Japanese culture (soft power) in Asia since the end of WWII. Tseng Yen-Yu was impressed by Jim Thompson's community engagement and his vision towards craft work and local well-being, particularly women's role as Tseng usually uses fabrics with wrapping and tightening techniques to make puppets.
Trained as a family physician, Kridpuj Dhansandors is interested in the clash between modern medicine, science, culture, and bounded individuals, he then traverses neglected 'primitive' stories and their connections through mediums, such as art and shamanism. He curated Limbic Release, a film screening program that invites us to rethink colonization and the repercussions of globalization.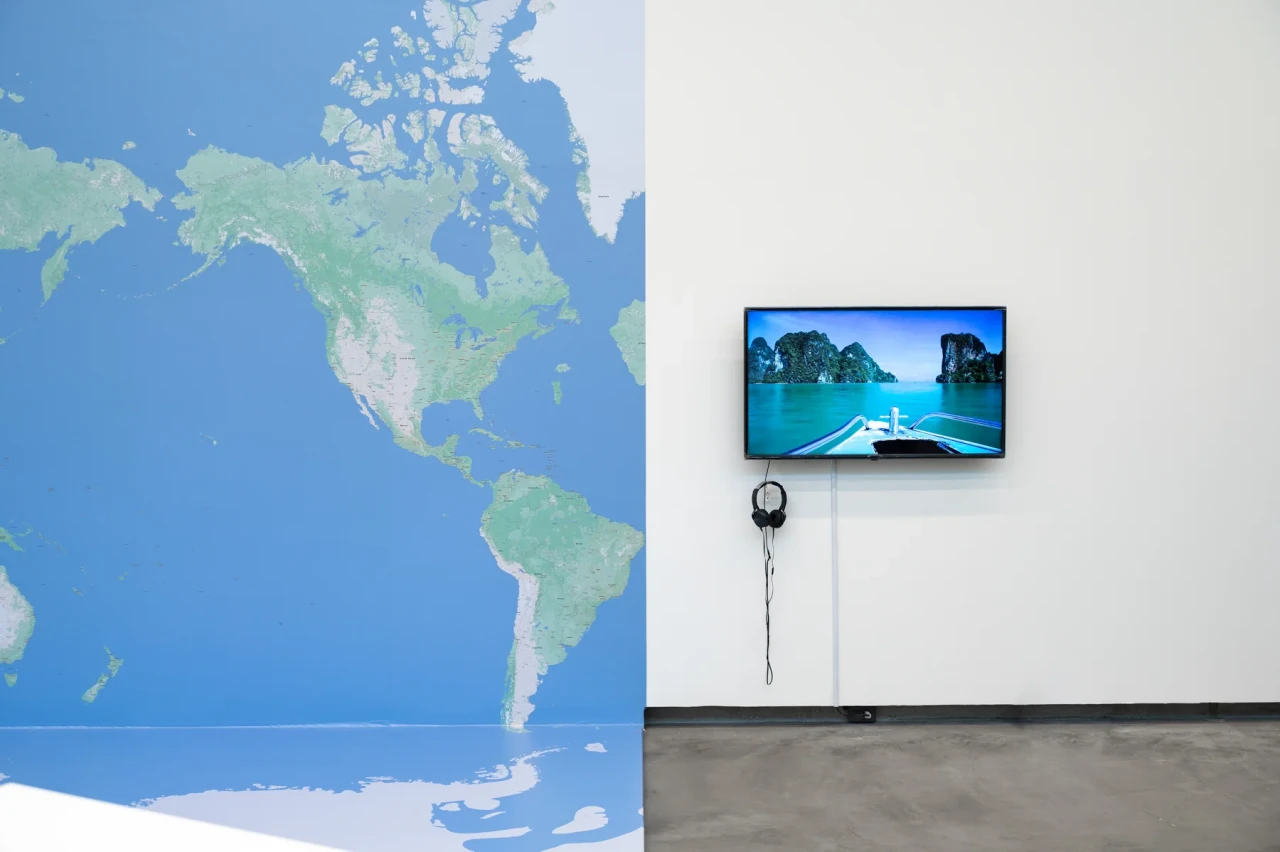 This exhibition was made possible by generous support from the Ministry of Culture of Republic of China (Taiwan), Taipei Economic and Cultural Office in Thailand, GroundControl, MAIIAM Contemporary Art Museum, SEALECT BRAND, and The James H.W. Thompson Foundation, in partnership with Taiwan Film and Audiovisual Institute (TFAI), Public Television Service Taiwan (PTS, Taiwan), Lido Connect and PMCU. We would like to thank our members for their contribution to our exhibitions and programs.